On Friday 13th December, The Guild staff took part in the national Christmas jumper day with our own twist of adding a bake off.

For those who aren't aware, Save the Children now do this annually with millions of people taking part in what is billed as the greatest day of the entire year. Wearing a silly jumper and getting every single person in your work place, club or school to do the same! Then donate £2 – all to help young people. As Save the Children say "Together, as one awesome team, we'll be changing the actual future! Awesome."
The event at The Guild was extremely popular and saw not only a strong array of Christmas knitwear but also some top quality baking. From sausage rolls to shortbread towers, the effort was worthy of the bake off tent with the combination of jumpers and baking raising £160.00 for Save the Children.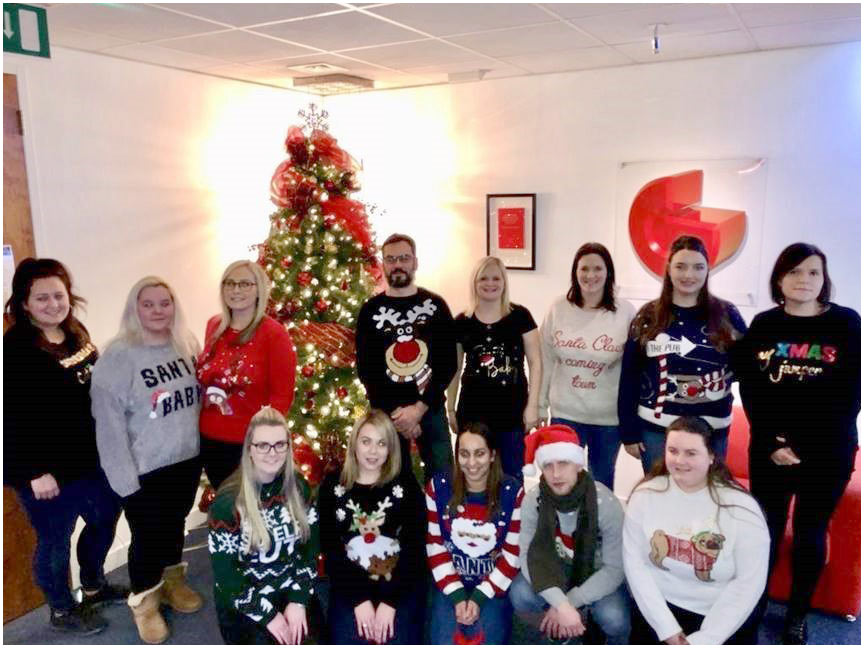 There was also another local twist to the day as it was announced that due to the hard work of the entire Guild team, £1,000 had been raised to donate to our local foodbank. They are part of the nationwide Trussell Trust and work closely with the local community to help local people in their hour of need.
Organiser Lauren said, "This is the second year we've done this and everyone really does make an effort. It is also fantastic we are able to raise money for Save the Children and the local Foodbank. I'd really like to thank everyone who wore a jumper and baked. You made the day so worthwhile."